WE TAKE OFFERS ON OUR ITEMS, SEND US A MESSAGE WITH THE ITEMS YOUR INTERSTED IN. THANKYOU FOR LOOKING
February 2020 MONTHS
SPECIAL OFFER BELOW ON:
Payback Wrestling 1 to 96 Full Set Of Trading Cards Including p&p
£ 80
Payback 1 to 96 Including postage in the uk
Kimberley Chambers 'Feud' Authentic Autographed Paperback Book
£ 35
Signed Book By Kimberley Chambers Including Postage In uk
Welcome to our website we have celebrity & sport personalities Authentic Autographed Items.
We also have Cast Cards, Pre-Print, Trading Cards, Merchandise & Props for sale
& our own facing photographs & retro prints of celebrities which we have taken ourselves for sale.
If you have a wanted list, Message it to us.
All items on this website have a price. If you would like to make an offer on an item or make a deal, send us an email.
We hope you enjoy browsing our store. If you can't find what you are looking for Email us.
This website is known worldwide including celebrities buying from us.

Thank You for visiting Fun Autographs & Memorabilia.
Email: funautographs@live.com
We ship worldwide please ask for p&p quote.
If you make a purchase by 2pm we will ship the same day.
Please Add This Postage To Your Order. Thank You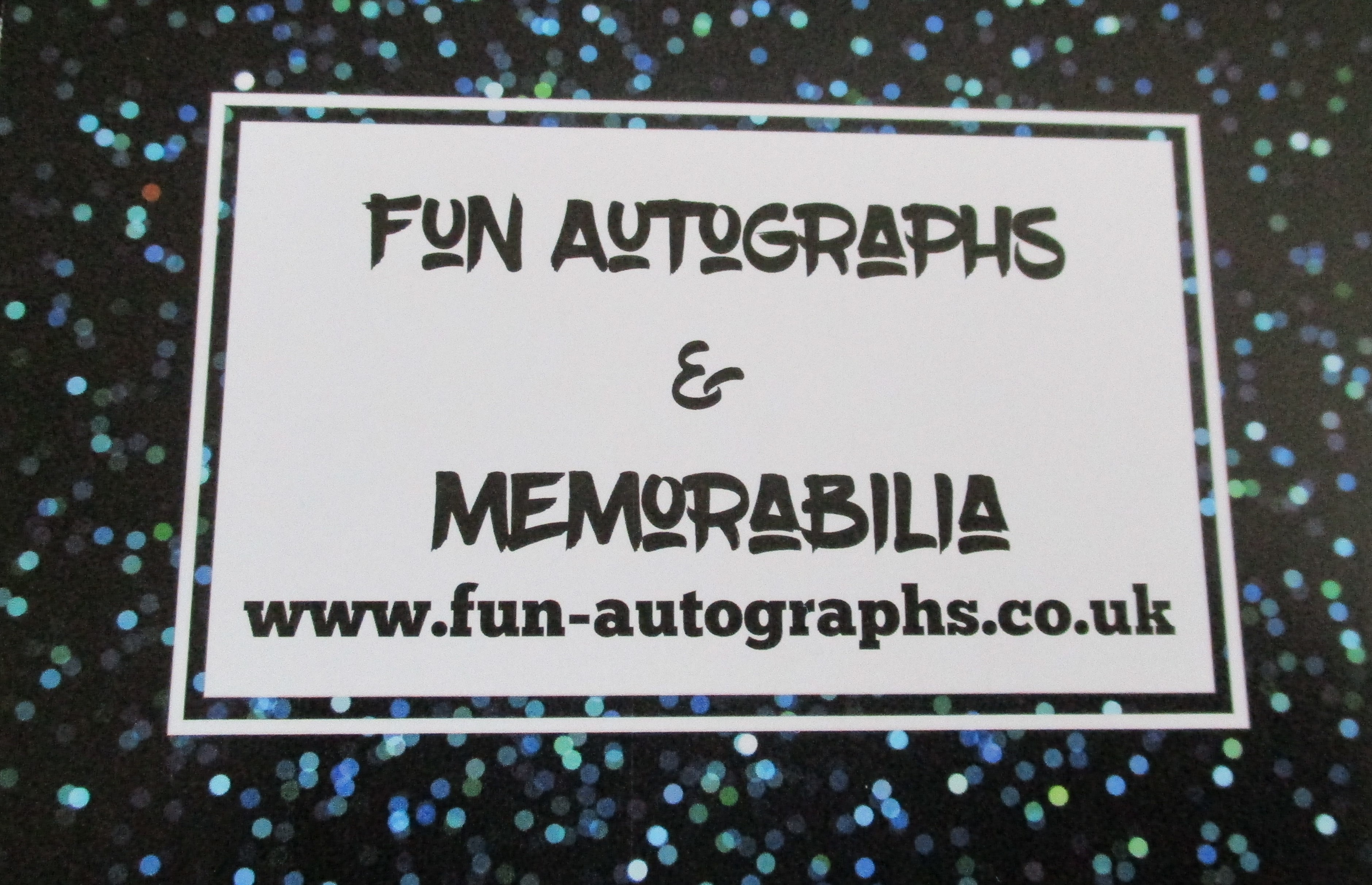 £ 3.00
Please Add This Postage To You Order. United Kingdom Only. Other Counties Please Ask.
Some Of Our Items We Have For Sale On Our Website
Copyrights © 2004-2020 Fun-Autographs. All Rights Are Reserved.