PLEASE READ HOW TO BUY & PAY:
The item has a price, you add the item(s) you want to buy in the PayPal basket & then come to the home page & at the bottom add the postage cost to your basket & then checkout to pay (Ireland, isle of wight, & other countries message for Postage cost) Otherwise please send me a message for an invoice or postage quote. Thank you for understanding. YOU NEED TO ADD THE POSTAGE TO YOUR ORDER OTHERWISE I AM UNABLE TO SEND IT.
Star Wars (Topps) Journey To Star Wars: The Rise Of Skywalker Original Single Trading Card Packet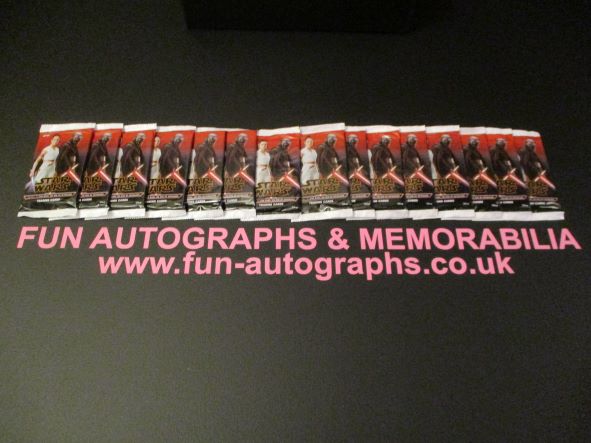 £ 1
£1 Each Packet (530 In Stock)(6 Cards Per Packet) Randomly Selected When Purchased.