PLEASE READ HOW TO BUY & PAY:
The item has a price, you add the item(s) you want to buy in the PayPal basket & then come to the home page & at the bottom add the postage cost to your basket & then checkout to pay (Ireland, isle of wight, & other countries message for Postage cost) Otherwise please send me a message for an invoice or postage quote. Thank you for understanding. YOU NEED TO ADD THE POSTAGE TO YOUR ORDER OTHERWISE I AM UNABLE TO SEND IT.
Photograph's Of The Cricket Player's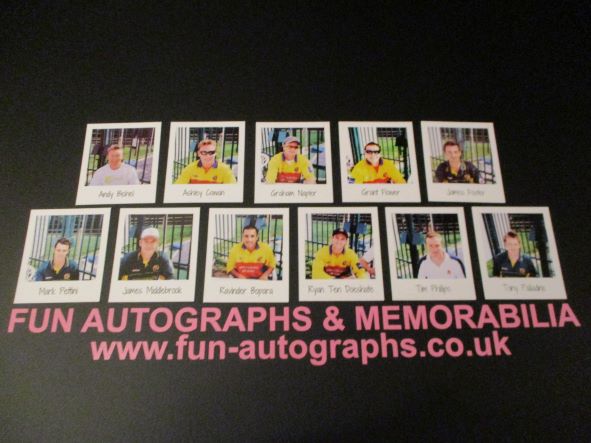 Cricket Player's Signing COA'S Photograph's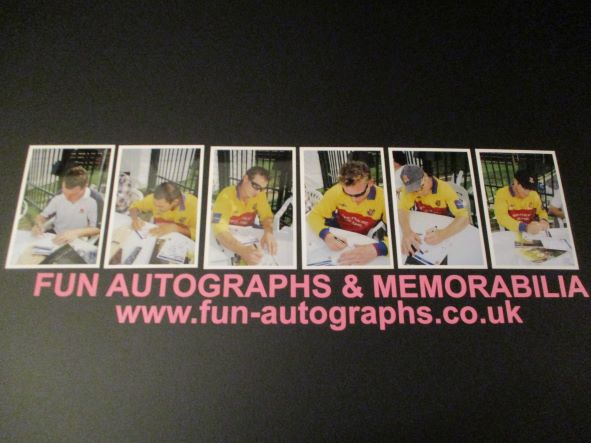 Ashley Cowan Benfit Year Book Authentic Autographed By 11 Cricket Players
£ 250
Signed In-Person By The Following Players. Signed in Black Felt On The Front By 11 Cricket Players. They Are: Andy Bichel, Ashley Cowan, Grant Flower, Graham Napier, James Foster, James Middlebrook, Mark Pettini, Ryan Ten Doeschate, Ravinder Bopara, Tim Phillips, Tony Palladino. + Comes With COA Photographs.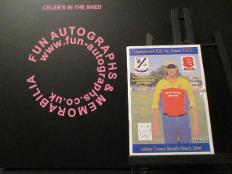 Upminister CC v Essex CC Programme Authentic Autographed By 11 Cricket Players (SEE PIC)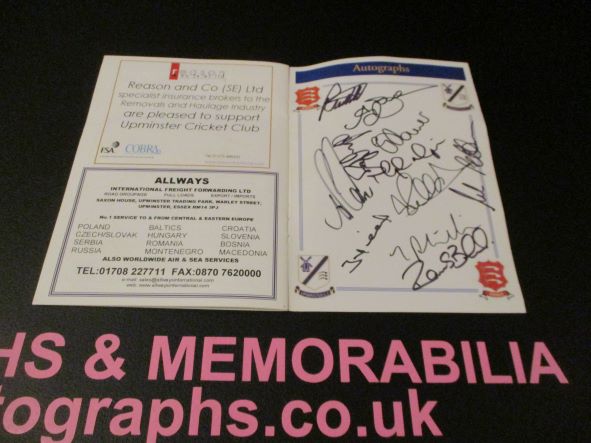 £ 200
Signed In-Person By The Following Players. Signed in Black Felt Inside By 11 Cricket Players. They Are: Andy Bichel, Ashley Cowan, Grant Flower, Graham Napier, James Foster, James Middlebrook, Mark Pettini, Ryan Ten Doeschate, Ravinder Bopara, Tim Phillips, Tony Palladino. + Comes With COA Photographs. PLEASE NOTE: In Good Condition But Does Have A Tear To Cover Taking Part Of The Coloured Photo
Our Photographs Of Some
Cricket Player's We Have Met